The Team
Dr Shafiq Choudhary

Managing Director

Dr Choudhary has 30 years' experience in sales & marketing with Pfizer, Wyeth, Janssen and Archimedes Pharma. He is the Co-Founder of Intrapharm which acquired Peckforton Pharmaceuticals where he managed the Regulatory, Quality, Manufacturing, Pharmacovigilance (PV) departments before they were acquired by a private equity backed company and he became CEO.

Wendy Richings Barrow

Regulatory

Wendy has over 35 years' experience in regulatory and technical affairs with Smith Kline, Glaxo Animal Health and Lederle Laboratories. Wendy also has experience in technology transfers, new product development (NPD), dossier submissions to the Medicines and Healthcare Products Regulatory Agency (MHRA) and European Medicines Agency (EMA).

Matt Kennedy

Director of Supply Chain

Matt has over 20 years' supply chain management experience, leading European supply set-up and integration for both start-up and larger pharmaceutical companies, including Shire, Archimedes and Clinigen bringing a wealth of experience in new product launches, market expansion, serialisation, storage and distribution and supply chain governance.

Phil Walker

Vice President of Operations and Finance

Circa 20 years' finance, strategy and operations experience within large multinational, transitional midsize and early stage companies, including GSK, LEO Pharma and Unilever. Phil brings strong experience of leading finance and supply chain activities for pharmaceutical product rollouts across the UK and Northern European markets. Phil is CIMA qualified with an Executive MBA from London Business School.

Mike Withe

Commercial Head of Europe

30+ years pharma experience building teams with successful European product launches within Specialty and Orphan drugs marketplace. Having been Head of Rare Diseases for Chiesi, most recently created the Commercial infrastructure for Diurnal, which delivered two successful European Endocrinology product launches.

John Grumitt

Medical Liaison Adviser

John has over 30 years' experience as a CEO, NED and patient advocate. He was the Founder and CEO of Changing Health, Chairman of Ideal Diabetes, former VP of International Diabetes Federation, former Vice Chairman and currently VP Ambassador of Diabetes UK. John led the international rollout of numerous businesses and has been involved in over 30 mergers and acquisitions.

Silvia Andrei​

QP/RP

Silvia has over 20 years' experience in Manufacturing, Quality, Validation at Stada, Wyeth, ​PCI, Intrapharm, Piramal, bringing a range of valuable experience spanning quality control to manufacturing and distribution. Silvia has experience leading complex pan European launch projects and European expansions having established Quality Departments in the UK, Netherlands, Germany & Romania.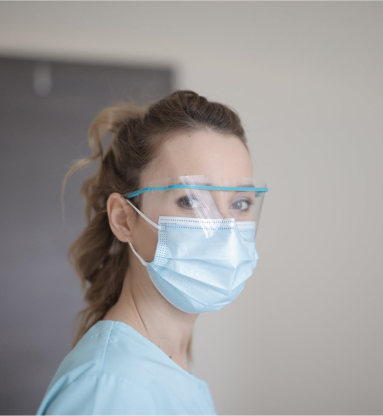 Resources For Healthcare Professionals
Find our latest educational resources and product information for healthcare professionals.